LUXURY WEDDING PLANNER ITALY & LONDON
Amoretti is an expert in all type of events and wedding planning in Italy and in London, UK.
We don't simply 'plan' your wedding, we will orchestrate every detail. Our team members are stylist and producers. We have been in business since 2008 and we have worked for all kinds of clients reinventing events every time we plan them. Since we employ only the most skilled and experienced event planners at Amoretti, we deliver premium quality services at all times. ---
We cover any elements required to bring your luxury wedding experience to life, including but not limited to: Venue scouting, Event design, Entertainment, Catering, Activities, Transfers, Accommodation. Browse our portfolio to read what our clients say about us.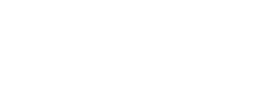 ---
Amoretti is a team of experts on Luxury Destination Weddings in Italy. With a portfolio of over 300 Italian Wedding Venues, our Team of Event and Wedding Planners in Italy, satisfy any of our client needs. We offer a free consultation from our offices in London and Rome.
We already hold in our database, hundreds of luxury locations throughout Italy, from private Villa to amazing Castles. And As part of our wedding planning service, Venue Scouting, in fact, one of our planners will meet you at the preferred airport in Italy and will take you to visit the venues that have been shortlisted and that you liked the most.
Normally the Venue Scouting service last 2 days and we will also arrange, where possible, to try the food of some of the locations.
We are Designer Wedding Planners. What does it mean? We will:
Brainstorms style ideas and create the design board.
Translate the design board to the financial proposal
Determine and manage your budget.
Puts up to 250 hours of work.
Creates detailed timelines (itinerary of the day) and floor plans.
Attends site tours and menu tastings.
Coordinates the transportation from/to the airport and on the wedding day
Manages the rehearsal.
Oversees everything on the wedding day
Yeah! We know this is the most fun part….the design of the wedding. All the brides are dreaming of this moment when their vision starts to go onto the paper. Firstly it becomes a mood-board and then reality on their wedding day.
Amoretti Weddings first approach on the design is asking the clients to do visual brainstorming. This is based on general things they like and they don't, to understand their personality. Then we start to play seriously. The creation of Moodboards starts and once they get approved, we then engage the right suppliers to execute Bride and Groom vision. Tadahhhhh a big task is done!
When you decide to have a destination wedding vs "local wedding", you have to think to host what we call "extra events". As part of our service we organise and coordinate:
Welcome party. You can decide to receive your guests on a beautiful beach bar and have a summer party or maybe choose a restaurant overlooking the vineyards to enjoy the sunset, hiring a yacht, or even have drinks at a rooftop bar of an Italian amazing city like Florence, Venice, Milan, Rome.
Goodbye Brunch. Meeting your guests after your wedding day is a must! It's the best chance to say thank you to make the effort to come all the way to your dream location. You could host this to your rented villa and have a pool party, or hotel, or choose a different location to create a new wow factor.
Fun Tours & Experiences. All your guests are excited to come to your wedding and enjoy the beauty of Italy, so why don't take them for an amazing Wine Tour and a rustic dinner in the vineyard? Or imagine have a collective cuisine class and make delicious Pizzas always accompanied by great cocktails.
The options are endless!
When we think to entertain our guests the first ideas is related to music. We have a dedicated art director which will propose the right bands for your wedding day, based on your taste and vision. We have trained Wedding DJ's that will work on your favourite playlist to make your party unforgettable. But entertaining doesn't mean only music! We can arrange more fun stuff to do during the reception or the party time:
Print Your Face on a Cocktail
Set up a Portrait Studio
Hire Aerialists, Mermaids, and Interactive
Performers
Participate in a Cultural Dance
Build-Your-Own Cocktail Bar
Karaoke with a Live Band
Gelato Cart: Coolest of Desserts